The Golden Circle is a group of sights that are close enough to Reykjavik that they can all be visited in a day. First here is Gullfoss, the biggest waterfall in Iceland...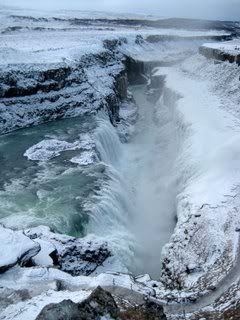 Next, here is Geysir...as in where the word Geyser originates from! This particular geyser goes off every 7 minutes or so. The area is full of pools of boiling water, steam coming up in the show...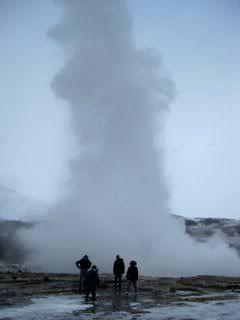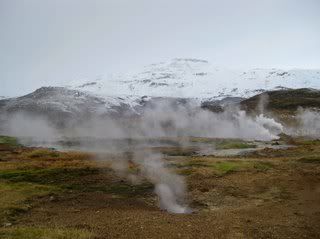 And finally here is Þhingvellir. This place is special because you can see the American and Eurasian tectonic plates drifting apart. (Only 2 places in the world where you can see this phenomenon above ground) And it's where Iceland parliament was founded way back in 930.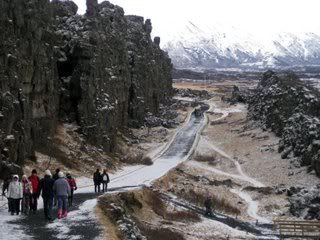 The view from my window while driving around...